Our customers love us for real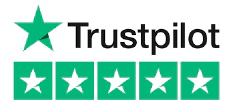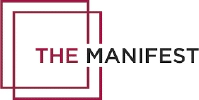 Build your development team in weeks, not months
Create a remote development team of the best developers from scratch or find tech professionals to strengthen your in-house team with Global BrainForce.
In the long run partnering with Global BrainForce is much easier and less expensive than hiring locally. Just share the skills your need and our specialists will come up with a team of pre-screened engineers that best match with your project.
Remote development office
Global BrainForce is a trustworthy partner that can help you to open a remote development center in Southeast asia
Remote office
Managed Agile POD team
Hire a distributed cross-functional team that take end-to-end responsibility for your product
Managed Agile POD team
Team extension
Scale your software development with team extension. Extended team members work efficiently alongside your in-house team.
Team extension
Prices of a global remote software development team
Our pricing is transparent. You pay for the developers salary cost, hardware fee, plus a fee for our operational cost. Global BrainForce outsourcing can save you up to 70% of the cost of hiring domestically without sacrificing quality outcomes, working conditions, data security or staff retention.
Why you need to hire remote software developers
Beneficial reasons for working with managed remote developers.
Try for Free
Talent Shortage
It is hard to hire programmers locally and have to compete for high-quality talent.
Lack of Expertise
You can't find enough developers with a specific skill set required for your product's success.
Start Immediately
You spend much time hiring developers. We offer a flexible model that allows fast hiring.
Cost Optimization
You need to reduce development costs while keeping the quality of work on the same level.
Case study: company finds knowledge and capacity with GBF
See an example how a remote development team is working directly and exclusively for a dutch company, from our managed offices in the Philippines.
We have top IT talent with experience
98% of GBF employees are mid to senior level. Our brand is attractive for great software developers. We know how to hire the best software development talent with our exceptional recruiting team. Our team tests, evaluates and trains many applicants on an ongoing basis.
We manage your team members
We'll handle your team's management in terms of performance, attendance, and provide other HR/admin support– allowing your internal resources to focus on their core tasks and functions.
You get project management support
Our Shared PMO team and Scrum Master will drive the development process– ensuring the approved deliverables at the beginning of each sprint are completed with timeliness and quality in mind.
Easy start and scale up or down
Getting started is fast and easy. Our average time to hire is 4-5 weeks. Our cooperation is Flexible - easy scale up or down.
Our Clients love what we do. For real.
Trusted by leading brands and startups.
Global Brainforce developers are able to write and apply complex logic to our .Net MVC web application. Overall, they've done a good job meeting our user requirements.

James Ward
Director of Application Development, Chancelight
Global Brainforce helped us modernize a web-based system over 20 years old and work with our team to bring it up to current standards. They are professional and responsive, excellent partners.
Tony Buxton
CEO Tactician
Global BrainForce is a very reliable, motivated, and competent team of software development professionals. Using modern project management methodologies our goals are fully met within time and budget.

Michiel Ubink
Managing Director, Miscea
Global Brainforce have shown flexibility, meeting the expectations of our company. They were eager to learn and understand the requirements on short notice. It is a pleasure to work with them.

Paul Smulders
Managing Director, Dutch Maritime Solutions
We've been working with GBF for 8 years. Our remote team in Manila has been instrumental in helping us develop and maintain our applications at 35% less cost.

Najim el Mouridi
Director, INCONTO
Our web based data collection application was made in record time. Cooperating with their developers was easy as their English is superb. Our remote development team comprise highly skilled engineers.

Rob langendijk
CTO, Miscea
Technologies your teams love
Hire web developers and app developers with Global BrainForce. No matter what kind of engineers you need — experienced and skilled in popular technologies or rare ones — we will help!
Build your dream team with us!
Your GBF team is a force to be reckoned with. Working directly and exclusively for your company in your time zone.
Contact Us