Our customers love us for real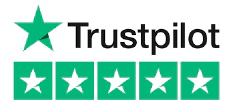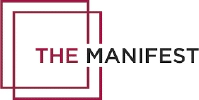 High-quality and cost-effective Philippine's talented and skilled IT workforce
Hire full-time, outsourced IT teams in the Philippines. No matter what kind of IT professional you need — experienced and skilled in popular technologies or rare ones.
What are the cost saving benefits using offshore IT staffing from the Philippines?
Save up to 67% on software development staffing costs
It is difficult to provide an exact cost savings of software development staffing from the Philippines as it can vary depending on factors such as the type of project, and the level of experience of the staff. However, in general, software development staffing from the Philippines can offer significant cost savings due to lower labor costs and a favorable exchange rate.
For example, a study by the National Outsourcing Association found that the average hourly rate for a software developer in the USA is around $60, while the average hourly rate for a software developer in the Philippines is around $20. This means that companies can save up to 67% on their staffing costs by outsourcing to the Philippines.
On average, IT tech support staffing from the Philippines can cost up to 50-70% less than staffing from the USA.
Learn how your company can save
Why is quality of IT talent so high in the Philippines?
The Philippines has a large pool of highly skilled and educated IT professionals. Many of whom have experience working with international clients. Communication is easy because english is the primary language in the country.
Learn why to outsource to the Philippines
3 Easy Steps to Successfully Start IT Offshoring in the Philippines
1 - Discuss how we can help you manage the process
Discuss specific IT business processes that you want to offshore.
2 - Matching skills
Using AI technology we'll match the skills you need, and employ your offshore team.
3 - Support
We ensure that everything runs smoothly.
How Our IT Staffing Services Work
How to make your transition to IT offshoring easier?
We offer support services that are available to make your transition to IT offshoring easier.
We provide weekly cultural training webinars and other support services to help our clients adjust to working with offshore staff
Request a free cultural webinar now
Which offshore model is the right one for your business?
It is difficult to say what the best offshore staffing model is, as different companies have different needs and preferences when it comes to staffing.
However our unique offshore staffing model is dedicated offshore teams, where we recruit and employ your staff who work exclusively for you at one of our offshore locations. You manage them by yourself.
If you need a range of skills for software products we can provide a product oriented team (POD), where we customize the individual team hours per sprint.
Ultimately, the best offshore staffing model for a company will depend on its specific needs and goals. Which model is the right one for you?
Is IT outsourcing to the Philippines a good decision based on your company's specific needs, goals, and resources?
Consider the cost savings and potential cost benefits, the availability and skills of IT professionals. Compare them to your current IT workforce.
Consider the cultural compatibility and strong English-speaking population, which makes communication and collaboration easier.
Consult with our experts that have successfully offshored many other clients to the Philippines to gain insight and advice on the potential benefits and drawbacks of the decision.
Contact us
Client Satisfaction:
Proof That Our Clients Are Happy
Global Brainforce developers are able to write and apply complex logic to our .Net MVC web application. Overall, they've done a good job meeting our user requirements.

James Ward
Director of Application Development, Chancelight
Global Brainforce helped us modernize a web-based system over 20 years old and work with our team to bring it up to current standards. They are professional and responsive, excellent partners.

Tony Buxton
CEO Tactician
Global BrainForce is a very reliable, motivated, and competent team of software development professionals. Using modern project management methodologies our goals are fully met within time and budget.

Michiel Ubink
Managing Director, Miscea
Global Brainforce have shown flexibility, meeting the expectations of our company. They were eager to learn and understand the requirements on short notice. It is a pleasure to work with them.

Paul Smulders
Managing Director, Dutch Maritime Solutions
We've been working with GBF for 8 years. Our remote team in Manila has been instrumental in helping us develop and maintain our applications at 35% less cost.

Najim el Mouridi
Director, INCONTO
Our web based data collection application was made in record time. Cooperating with their developers was easy as their English is superb. Our remote development team comprise highly skilled engineers.

Rob langendijk
CTO, Miscea
Maximizing Your Business Potential with IT Offshoring from the Philippines
Partner with us to start your IT offshoring journey in the Philippines and experience the benefits of working with a highly skilled and cost-effective workforce. Our team of experts will help you smoothly transition your IT operations to our state-of-the-art facilities and provide ongoing support to ensure your success.
Contact us today