Our customers love us for real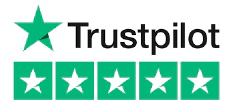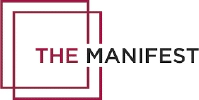 A selection of our IT functions your teams love
Hire international IT talent with Global BrainForce. No matter what kind of IT professional you need — experienced and skilled in popular technologies or rare ones — we will help!
How does hiring work with us?
1) Talk to one of our industry experts
We will work with you to understand your goals, and demands.
2) We'll offer you to the right talent
It is up to you whether you want to invite talents to an interview or whether you want to hire them.
3) Pay only when you hire.
Work with your new talent for a trial period, ensuring they're the right fit. Optional, hire after the trial period with a permanent contract.
Getting started?
Global Remote on demand
As a company, you want to be able to immediately absorb fluctuations in your IT workforce. How? Hire remote on-demand is a solution. Let's see together how hire remote on-demand can help you!
Global Remote on demand
Global Remote for project
Do you need flexible IT professionals for a fixed period? Then hire remote for project is the solution. Let's see together how hire remote for project can help you!
Global Remote for project
Global Remote permanent
Do you want to hire remote IT professionals but outsource the management hassle? We help you to find exactly the right IT professional for your business. Whether you want to hire one remote employee or set up a team, at the same time. Let's see together how we can help you find the best IT professionals!
Global Remote permanent
Why choose for Global BrainForce?
We know the IT industry very well. We are happy taking care of everything on the ground with our many years of experience, and large network. This is what we offer:
The largest selection of the best IT professional candidates
No cure no pay
specialized in IT talent
Specialist knowledge is of great importance in the IT and software development industry. Our advisors are IT specialists, so that we can respond to the needs of your organization.
Send us your vacancy
Our Clients love what we do. For real.
Trusted by leading brands and startups.
Global Brainforce developers are able to write and apply complex logic to our .Net MVC web application. Overall, they've done a good job meeting our user requirements.

James Ward
Director of Application Development, Chancelight
Global Brainforce helped us modernize a web-based system over 20 years old and work with our team to bring it up to current standards. They are professional and responsive, excellent partners.
Tony Buxton
CEO Tactician
Global BrainForce is a very reliable, motivated, and competent team of software development professionals. Using modern project management methodologies our goals are fully met within time and budget.

Michiel Ubink
Managing Director, Miscea
Global Brainforce have shown flexibility, meeting the expectations of our company. They were eager to learn and understand the requirements on short notice. It is a pleasure to work with them.

Paul Smulders
Managing Director, Dutch Maritime Solutions
We've been working with GBF for 8 years. Our remote team in Manila has been instrumental in helping us develop and maintain our applications at 35% less cost.

Najim el Mouridi
Director, INCONTO
Our web based data collection application was made in record time. Cooperating with their developers was easy as their English is superb. Our remote development team comprise highly skilled engineers.

Rob langendijk
CTO, Miscea
Build your international IT dream team with us!
Your GBF team is a force to be reckoned with. Working direct and only for your company in your time zone.
Contact us