Global BrainForce is Trusted Globally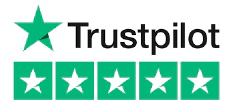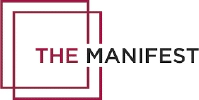 Tap into Global BrainForce's High-Caliber, Affordable Global IT Talent from the Philippines
Partner with our dedicated full-time IT teams for your software development needs. They come from a deep talent pool experienced in various technologies.
Achieve Significant Cost Reductions with Global BrainForce's software development staffing Services from the Philippines
Reduce your software development staffing expenses by up to 67% by leveraging Global BrainForce's globally sourced teams. The actual savings can vary depending on factors like project nature and staff expertise. However, you typically see substantial cost savings by sourcing software development staff from the Philippines due to lower labor costs and an advantageous exchange rate. As an example, the National Outsourcing Association states that the average hourly wage for a software developer in the USA is around $60, compared to approximately $20 in the Philippines. This difference can lead to potential savings of up to 67% on staffing costs. IT tech support staffing from the Philippines usually costs 50-70% less than comparable staffing in the USA, allowing you to enjoy high-quality services at a fraction of the cost.
Discover the Advantages of Outsourcing with Global BrainForce to the Philippines
Initiate software development staffing in the Philippines Effortlessly in 3 Easy Steps with Global BrainForce
1 - Customized Process Management We guide you through the process by discussing your specific IT business processes you aim to enhance. Global BrainForce experts customize the strategy to fulfill your distinctive needs.
2 - Expert Matchmaking Leveraging AI Technology
With Global BrainForce's advanced AI technology, we accurately match the skills you require and assemble your dedicated team in the Philippines, ensuring the ideal fit for your project.
3 - Unwavering Support for Continued Success
With Global BrainForce's continuous support, we guarantee smooth operations and a fruitful collaboration.
Uncover How Global BrainForce's software development staffing Services Can Revolutionize Your Business
Secure Your Data and IP with Global BrainForce's software development staffing Services
Global BrainForce prioritizes your data and IP security. Our software development staffing solutions incorporate rigorous measures to safeguard your sensitive information and intellectual property, ensuring you can outsource with complete confidence.
Discover Global BrainForce's Commitment to Data and IP Security
Client Satisfaction: The Ultimate Testimony of Our Success
Our commitment to excellence resonates in their words
Global Brainforce developers are able to write and apply complex logic to our .Net MVC web application. Overall, they've done a good job meeting our user requirements.

James Ward
Director of Application Development, Chancelight
Global Brainforce helped us modernize a web-based system over 20 years old and work with our team to bring it up to current standards. They are professional and responsive, excellent partners.

Tony Buxton
CEO Tactician
Global BrainForce is a very reliable, motivated, and competent team of software development professionals. Using modern project management methodologies our goals are fully met within time and budget.

Michiel Ubink
Managing Director, Miscea
Global Brainforce have shown flexibility, meeting the expectations of our company. They were eager to learn and understand the requirements on short notice. It is a pleasure to work with them.

Paul Smulders
Managing Director, Dutch Maritime Solutions
We've been working with GBF for 8 years. Our remote team in Manila has been instrumental in helping us develop and maintain our applications at 35% less cost.

Najim el Mouridi
Director, INCONTO
Our web based data collection application was made in record time. Cooperating with their developers was easy as their English is superb. Our remote development team comprise highly skilled engineers.

Rob langendijk
CTO, Miscea
Transform Your Business with Global Sourcing from the Philippines
Begin your global sourcing journey with Global BrainForce and leverage the benefits of a highly skilled, cost-effective workforce. We ensure a seamless transition and provide continual support for your success.
Start Your Journey with Global BrainForce Today