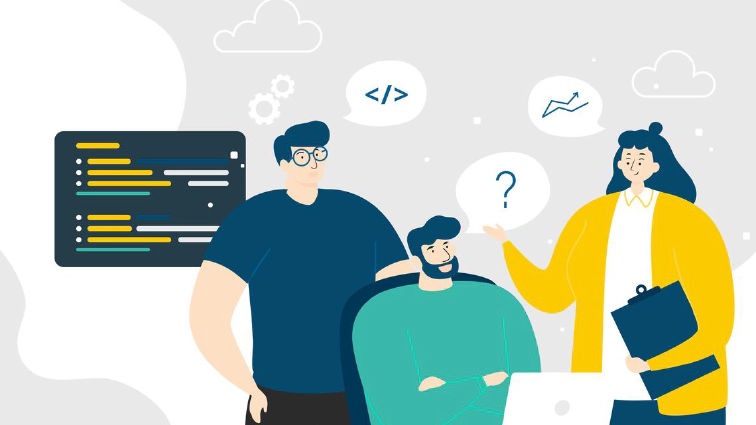 Table Of Content
If you are considering hiring the best offshore software development company to handle your project, there are challenges that you'll be encountering especially for most large enterprises at some point. Although it can save you money, there is a negative connotation associated with outsourcing developers from other countries. So, it's vital to know that no two software development companies are the same, and choosing the right one for the job will improve your chances of project success!
If you're looking for information or guide on how to hire offshore software developers, you've come to the right place! On this article, we will go through everything from the concept of outsourced development to how to deal with the benefits and drawbacks of it in the following sections.
What is Offshore Development?
Offshore team means entrusting your tasks to another specialized organization. It's a kind of partnership where the third-party entity who is hired to develop a software product is situated in another foreign country, which is called offshore development.
While it is true that, no two outsource teams are the same, these teams can also come in a variety of packages. Here are some of the most common software outsourcing services and engagement models:
Onshore software outsourcing – Onshore outsourcing is the practice of customer companies collaborating with software development teams based in the same region. Onshore outsourcing has the advantage of practically eliminating language barriers, making communication much easier and, as a result, outsourcing more effective and efficient. Customers might, however, have to pay more for development costs as a result.
Offshore software outsourcing – Offshore outsourcing means hiring development teams in another location or countries. Hiring a company offshore rather than onshore is always preferable because it is the most cost-effective option due to low labor costs and clear communication process, making it possible to effectively manage project remotely.
Nearshore software outsourcing- Nearshore offshoring companies work with a third-party supplier in the neighboring countries.
Why Software Offshoring is Important?
Outsourcing is cost-effective, and helps reduce development costs, which leads to lower market prices and augments competition. Nowadays, businesses are starting to look toward software offshoring to attain a range of business goals, beyond just costs.
The company's CEO, IT directors, and business owners are gradually turning to outsourcing to make their organizations more advanced and effective. Companies will be able to concentrate on their core competencies as a result of delegation, keeping long-term strategic goals on track.
What are the most popular software projects to outsource?
Here is a list of most frequent services companies get from offshore software providers:
Custom software design
Software Maintenance
Software development
Web app development
Mobile application development
Artificial intelligence and robotics
Migration to the cloud
Training and consulting
What are the Pros and Cons of Hiring Outsource Software Development Companies?
Offshoring software development is a great option for well-established and big companies for a very few reasons. It is the best option for businesses to achieve their digital transformation goals while decreasing the risk and maintaining a cost saving approach.
If you're looking to outsource a software development services, you're probably worried about the quality, budget and deadline of your project might be at huge risk. While business owners are wise to consider every scenario, there are a variety of benefits of teaming up with a software programmers outside your enterprise.
While company owners are considering every situation, there are a wide range of advantages of teaming up with an offshore development services. Here are the pros of outsourcing software development:
Attention to Core Competencies
There is no way that a single organization will effectively protect all facets of the product supply chain. Anything will regress, and anything else will thrive.
Take, for example, the massive commercial organization that deals with beverage manufacturing. It deals with controlling production and meeting international quality requirements, as well as ongoing studies to improve chemical formulas and staff support.
The same can be said for outsourcing new technology growth. Entrusting a challenge to experts and concentrating on one's core competencies would benefit the company rather than hurt it.
Access to relevant set of skills and experience
Hiring an outsource vendor to implement the product gives you access to a team of talented developers who know what they're doing and how to get the job done. Companies that outsource pay heed to the degree of competency of their employees. Each member of staff is typically professionally qualified and certified in the technology they provide.
Outsourcing entails hiring a team of experts to direct the client through the development process and advise them about how to make the best technical decisions for their business. In other words, you will be paying for access to the experience of how to use the new technology to your advantage outside of working hours.
Flexibility
Making a mistake in the implementation of modern technology can be very expensive. An experienced offshoring service provider will assist you in making the best technical decisions for your business. Also, if the project's path changes unexpectedly or new functionality is needed, they have all they need to execute it without having rebuild it from scratch.
Furthermore, once the project is completed and launched, all charges will be terminated. There will be no additional funding unless you wish to continue the collaboration for product support and growth.
Quality and Reliability
Vendors are solely accountable for the quality and efficiency of the goods they create. They draft a contract that specifies all parties' deadlines, fees, and legality matter, as well as intellectual property rights and other aspects of partner company. All parties to the agreement would be completely secured in this manner.
Timezone Benefits
The "round the clock" model of offshore development has an advantage in that the team can get stuff done ahead of the US time zone, which speeds up the product development process. But how does it function? For example, a group based in X country begins work before the morning in US time, completing tasks well before your workday in the US begins.
And after you leave the office, an outsourced team from a different time zone will still continue to work around your software development. The team will accomplish the tasks without requiring you or your in-house staff to work overtime, and can even complete them earlier than expected (considering time zones).
Cons of Outsourcing Software development to Offshore Companies
Language Barrier: One of the biggest drawbacks of outsourcing is this. Language barriers, cultural norms, and time zone differences can all be obstacles to overcome. If your outsourced team, for example, is on the other side of the planet and encounters a problem when you're sleeping, they'll have to wait hours for your approval on a shift!
So, how can you close the gap in communication?
Here are some suggestions:
To control your operations, use collaboration tools like Slack and Jira.
Encourage openness by meeting with your remote team once a week.
Identify possible language barriers and, if necessary, employ a translator.
Security Risks One of the major risks of outsourcing to a third-party supplier is entrusting them with sensitive data, especially if you work in a highly regulated industry like healthcare or financial services.
Companies must think about how they screen potential contractors, what information they give, how they set expectations, and what safeguards they have in place in the event something goes wrong.
You can offer limited access permissions to external teams in these cases, stopping them from searching at files that aren't essential to the project and safeguarding your system in the case that your provider's system is compromised.
Misunderstandings English is certainly a second language for people from Poland, Ukraine, Lithuania, and many other low-cost outsourcing destinations, whether it is their mother tongue or second language. As a result, some communication issues can arise. At the same time, people who work in software development outsourcing have a strong command of the English language because it is a requirement of their job.

Difference in Approach Your partner's perspective on business development and work organization can vary from yours. The explanation for this is simple: you operate two separate companies, so your approaches can differ. Unfortunately, this could cause problems with your teamwork.
However, let's analyze this fact from a different angle. A professional who takes a different approach will give the processes you've grown accustomed to new life. Outsourcers work for a number of businesses and hence have extensive experience in a variety of fields. This offers you a second chance to transform the concept into a useful and creative solution.
Failure to deliver Putting your organization's financial well-being in the hands of another company can be risky. What happens if they fail to complete the project on time? Do you get a refund for the money you've already paid? Again, if you were offered a contract, a thorough reading of it should reveal stipulations for these instances. If not, make sure to ask these questions before you begin working together.
Final Thoughts
Many companies engage offshore developers to bridge talent gaps, expand their capabilities, and speed up the time it takes to bring their products to market. Despite the difficulty hiring an outsourced development team, the effort is worthwhile.
If you're ready to get ahead of the competition by forming your own offshore development team, let us guide you every step of the way. Fill out our contact form to schedule a free consultation with us to discuss your project requirements.
How to avoid outsourcing software development risks?
When you've learned about the drawbacks, outsourcing isn't as frightening as it might seem. There are tried-and-tested methods on dealing with them:
Consider the company size when choosing an IT outsourcing partner
Make sure choose the right offshore development vendor with relevant technological expertise
Establish better communication with your outsourced developer team
Pay special attention to data security and intellectual property
Choose the best software development offshoring destination
You must work with your provider on building effective management process