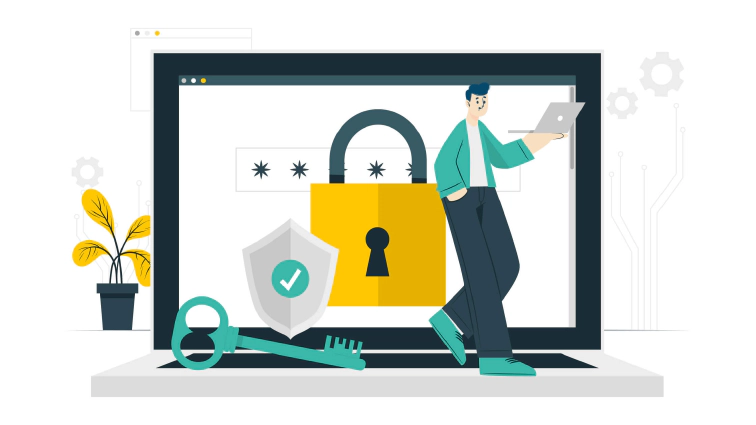 Table Of Content
Offshoring software development is a good alternative to maintain the number of software developers in your company or even to extend your capabilities. With a dedicated outsourced team, production can be twice as high compared to, say, your own team of in-house developers.
However, a common—and definitely reasonable—concern among prospect outsourcers is data security and protection. Here are just some of the frequently asked questions we get regarding security:
How secure is working with a remote software development team?
How do you ensure that our company's safety is put first?
Who owns what if we entirely outsource a software development project?
How can we guarantee that nobody will be messing around with your data or even use your code for his own business?
If these pointers interest you, then you've come to the right place. In this blog, we'll share a rundown of questions to security questions to ask when outsourcing software development (and briefly answer them from our experience as we go).
What are our contract's definite terms for copyright and intellectual property?
Ownership is logically a concern when building outsourced teams for software development. Before venturing into any partnership, the aspects of copyright and intellectual property have to be clearly aligned between you (the Client) and your outsourcing partner. Putting these terms into paper will help minimize the risk of having conflicts.
For your security, all contracts must contain a paragraph that intellectual property and copyright belongs to you. Be firm that the role of an outsourcing provider was established upon request; therefore, they should not have ownership of your product. Your software, your property.
How is our company's confidentiality being protected?
For any transaction or shared project, a non-disclosure agreement is essential. A reliable software development outsourcing provider will agree to a pledge of secrecy and guarantee confidentiality for any shared documents, assets, and agreements.
When the outsourcing company breaks the confidentiality agreement and a third-party was able to access the data and assets you own, the deed can be punishable by law.
What happens if the software developer involved in my project leaves the outsourcing company?
This question has a close connection with the terms of confidentiality and secrecy. A confidentiality agreement should suffice in keeping your digital product free from any data breach, so be keen on these specificities in your agreement for your protection.
Remember that if a developer leaves the company and starts a profitable venture with your product, he violates the non-disclosure agreement, and as a result, will be punished by law.
How do we communicate with a remote team based abroad?
Most, if not all, outsourcing companies are equipped with the most recent technologies and devices, but always make sure to keep this on your checklist of considerations.
Check if the provider has strong Internet access for seamless communication and knowledge transfer. Align on the tools and platforms you'l use to communicate. Set up weekly sync-ups or daily reporting to ensure that you'll be able to get a hold of someone when you have concerns about your software project.
Are the developers working in the cloud? How safe are these connections?
When working with a software development outsourcing company, developers would most likely work on a company laptop or PC. With this kind of set up, make sure to inquire about the security of the devices and use a VPN connection for developers to log in.
Depending on your needs and project requirements, developers can work on a local disk, on a specially equipped server room, or in an extra secured cloud environment.
How secure is the Internet connection used?
As you build remote teams and work mostly with the cloud, the threat of hackers and data security breaches is also worth inquiring about.
Your outsourcing provider must have the capacity to prevent, withstand, and address cybersecurity issues in the best way possible, without compromising your digital product. Several policies and procedures related to security for employees, facilities, assets, information, and software development operations should be set up prior to the rollout of the project.
A network firewall to keep non-authorized services away is essential. Additionally, an Intrusion Detection System (IDS) should also be established to perceive suspicious activities and have the ability to intervene when necessary.